Posted by Tom's Tumbler on Nov 22nd 2021
Now that you've cultivated your flower expertly and began harvesting your crop for the year, it is time to begin processing hemp buds for sale on the market. Of course, this process can be done without the aid of heavy machinery, but certain additions can greatly improve the speed and efficiency of your workflow. From small-scale hemp processing functions to large-scale operations, here are 4 ways to optimize your workflow when processing hemp.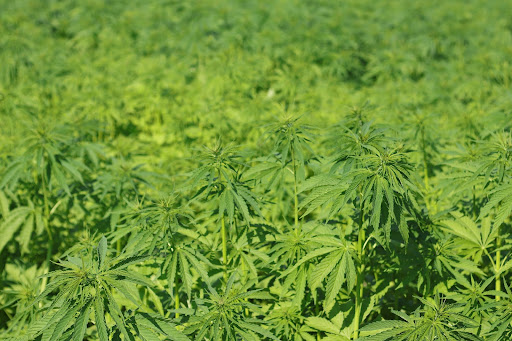 1, 2, Make It Easy for You
1. Bud Trimmers / Tumble Trimmers
One of the most crucial steps in processing your hemp for market is trimming the flower. Of course, the tried-and-true method is hand trimming each bud, which consistently produces exceptional results.
These results, however, come at the cost of time and money, which is a key factor in commercial operations. Some smaller-scale hemp processing operations can afford to have each bud hand trimmed with care, but even these growers might enjoy the excellent and time-saving results that bud trimmers can deliver. There are so many options out there of all different sizes for processing hemp, and some feature bladed trimming mechanisms while other machines come optimized with bladeless technology to deliver gentler and more effective results.
Just like our tumble trimmers, large bladeless systems like the Python presented by Tom's Tumbler™ are able to preserve precious trichomes and keep the beautiful structure of the flower intact during the trimming process, allowing the grower to show the same gentle care as hand trimming with increased speed. Farmer Tom knows the importance of putting care and delicate handling into your hemp processing workflow, so consider the possibility of including one of our bladeless trimmers into your workflow.
2. Deleafers
When processing hemp, one tedious task is the removal of stems and water leaves. Improper removal can add unnecessary weight to the final product. This is why it's beneficial to both small-scale hemp processing operations, as well as commercial-sized farms, to invest in a deleafer that will quickly and efficiently prepare buds to be trimmed.
The Python D-LEEFER is perfect for pre-processing hemp and can be combined with any one of Python's trimmers or used on its own to prepare fresh flowers for hand trimming. The D-LEEFER saves precious time in the bud trimming process while still being gentle enough to preserve the delicate nature of the buds. The addition of a simple deleafer can turn a 20+ minute process of removing water leaves and stems into an efficient, hands-free process that takes less than 5 minutes.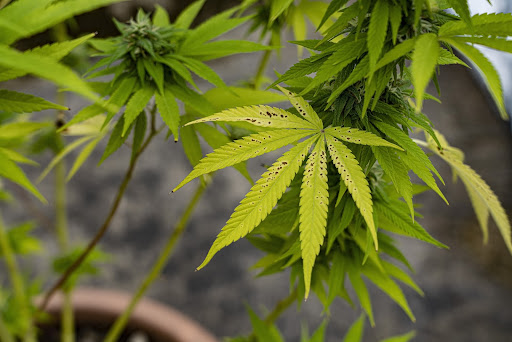 3, 4, Bring Money in the Door
3. Biomass Refiner
After the sugar leaves have been extracted from your beautifully processed buds, there are more ways to utilize your trimmed sugar leaves. Instead of leaving these beautiful "byproducts" of your hemp processing to waste, they can be transferred to Tom's Biomass Refiner, a stainless steel machine that quickly and efficiently transforms your biomass into beautiful kief and homogenous trim in just a few minutes of processing and extraction with our multi-vacuum Refiner.
Within minutes, you will be left with a final product that is optimized for higher priced sales. Not only are the sugar leaves refined, but the kief is also extracted and separated into its own sterile container to be used for other products of your harvest including edibles and concentrates. The biomass refiner saves time and energy that would be spent on further processing hemp and allows you to handle other business while the refiner does its job.
4. Conveyor Belts
That's right. You've got all of the components necessary to D-Leef, Trim and refine your harvest, but there's more that can be done when it comes to processing hemp. If you're finally fed up with transporting your product through each stage of the hemp processing workflow, then fear no more. The tried and true conveyor belt has just gotten a new look.
Each of the conveyor belts presented by Tom's Tumbler™ are made with stainless steel frames, contain FDA and USDA approved materials, and were developed by farmers, for farmers. Whether you are the head of a decidedly small scale hemp processing operation or the lead in a large scale farm, you can benefit from the addition of a Python Conveyor Belt.
5, 6 Tom's Tumbler™ Has a Fix!
Why make it harder on yourself when there is opportunity to put your mind and process at ease. We know processing hemp can be a full scale operation, even for smaller farms, and we are here to help. Online ordering is available 24/7. You can also call (800) 601-0797 Monday–Friday, 9 AM–5 PM (PST) for any questions.