Posted by Tom's Tumbler on Nov 15th 2021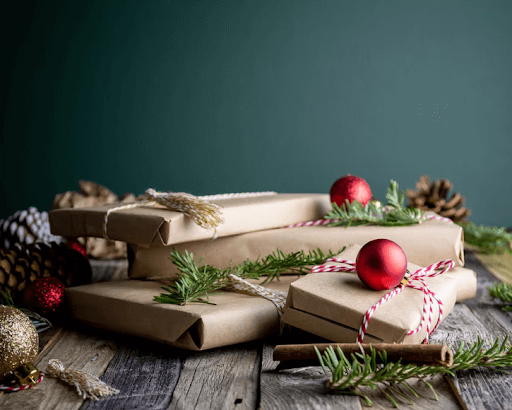 f you know a grower out there who could stand to upgrade their post-harvest process, consider gifting them the best trimming machine in the industry. Tom's Tumbler™ has a wide range of tumble trimmers and accessories that make the trimming process faster and more efficient. This holiday season, give the farmer you know the gift of spending less time trimming flower and more time enjoying it!
Best Gift: TTT 1600 Hand Crank Bud Trimmer
An excellent gift for your local grower is the TTT 1600 Hand Crank Bud Trimmer from Tom's Tumbler™. Our original hand crank model was released in 2013 and quickly became one of the best bud trimmers around. For backyard or small-medium batch farmers, the TTT 1600 is well equipped to handle your harvest and then some. Its proven bladeless technology trims up to 10 lbs/hr dry and 30 lbs/hr wet.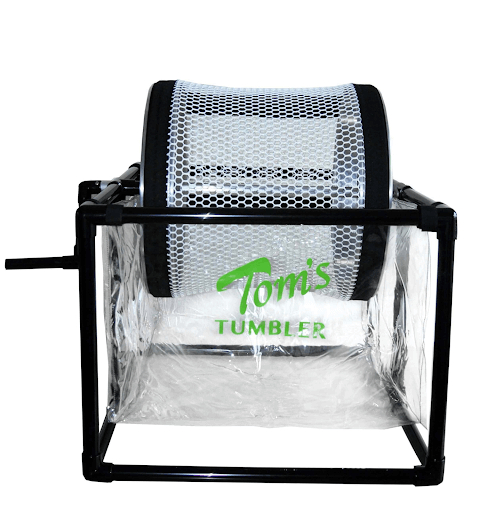 This tumbler is constructed from sturdy, furniture-grade PVC with an easy-rotation barrel. Because it is hand-cranked, it is quiet and doesn't require electricity to operate. Best of all, with no blades, it is safe and gentle on flowers, allowing you to preserve the crystal, structure, and aroma of your buds. This gentleness is why Tom's Tumbler™ is known for having the best trimming machines on the market.
The TTT 1600 Hand Crank Bud Trimmer is the perfect size for local growers and stores easily. It's also simple to clean, especially with resin remover.
Best Accessories for the TTT 1600
The TTT 1600 Hand Crank Bud Trimmer is already an efficient solution that gives hand-trimmed quality flower in a fraction of the time. However, any grower can step up their tumble trimming game using these best bud trimmer accessories.
Additional MeshNets for separating popcorn-sized trim and extracting valuable kief.
The Liquid CO2 Adaptor Kit for flash freezing flower or trim. A must for wet trimming and kief extraction!
A Dust Cover for preventing airborne pollen from escaping during the kief-extraction process.
These accessories will ensure that your recipient gets the most life out of their bud trimmer. Best of all, many of these accessories are available in other sizes so you can provide the right accessories for whatever model your friendly farmer might already have.
Scaling Up?
If your local grower loves their new tumble trimmer but their harvest could benefit from a larger size, encourage them to scale up to our medium-large batch trimmers. All it takes is one use for a grower who's tired of labor-intensive hand trimming to be sold on the best trimming machine around. And, as their operation increases, you'll know that it all started with your generous gift from Tom's Tumbler™.