Posted by Cyndi Wyatt on Nov 17th 2020
Meet Tom Bruggemann, inventor, and president of Tom's Tumbler. Home to the "Original Bladeless Trimmer." He manufactures the fastest and most gentle cannabis trimmer in the world.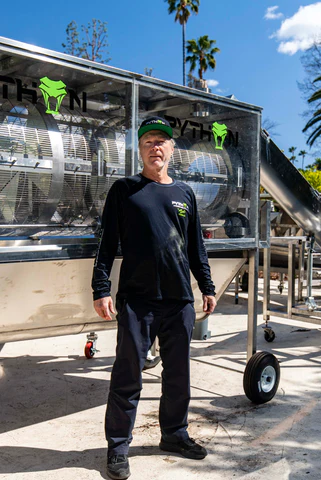 hen you pour your heart and soul into nurturing a seed to become a full bloom cannabis flower, rich in terpenes and crystals, it is only natural to be skeptical about having a "machine" trim your flower. I too, cringe hearing the word "machine", so Tom likes to refer his Tumblers and Pythons as hand trim assisted.
Tom is a lifelong farmer, which is why hi puts the outcome of the flower first. The reason he invented bladeless batch Tumblers and the continuous feed Pythons were to help growers be more efficient without losing the premium quality of hand trimmed flower.
Let's walk in his shoes for a day.
Tom starts the day early, entering the building with purpose. He doesn't enter wearing a suit or even nice casual, he is dressed to weld, assemble, innovate, and be available 24/7 to speak with customers and potential customers. In the large warehouse office space, it's easy to find Tom, just listen for the hammering, sawing or beeping sounds from him driving the fork lift (I think it's his favorite task to do).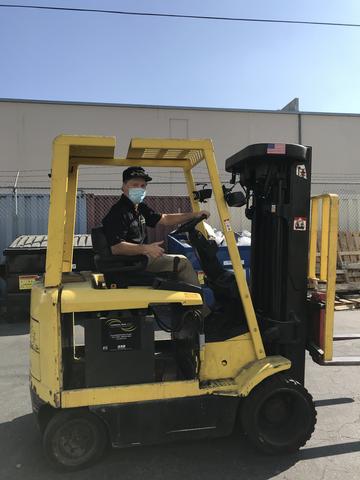 He does have a full team building the 5 batch Tumbler models and 4 continuous feed Python trimmers, but he is always willing to get his hands dirty. We like to say, Tom's Tumbler is…
…"Made by Tom, in the USA."
Tom not only guides the customer through the trimming process using his Tumblers and Pythons, but it is common to overhear him giving growing tips for success. He wants all growers to succeed. It is also not uncommon for Tom, himself, to deliver and teach the team at a new farm how to optimize the Python. Tom listens, modifies, and makes improvements in his designs for growers. That why being boots on the ground at facilities as much as possible is important to him. That is just who he is. A "crowd pleaser." He understands every strain is unique and requires different trimming needs.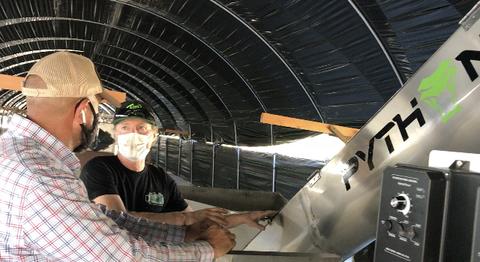 Tom listened and took action on the demand from customers and just released the latest Python trimmer. The Python 200 bridges the gap between the largest batch tumbler, TTT3000, trimming 50 lbs/hr and the Python 400 trimming 400 lb/hr. The Python 200 trims over 200 pounds per hour and is affordably priced at $29,999. It utilizes the same patented bladeless trimming technology to gently trim with a continuous feed mechanism. This is perfect for the grower who have 1000-2000 lb to trim per harvest. Tom's customers are saying they save 50-60% in labor costs by using the Python while trimming top shelf cannabis.
You may have heard Tom is a retired Hollywood stuntman, so you can see why his trimmers are fast, but the gentleness from the outcome is why Tom's Tumblers is successful and sold worldwide. Most of our sales come from word of mouth and that says a lot for who Tom is and what his brand stands for.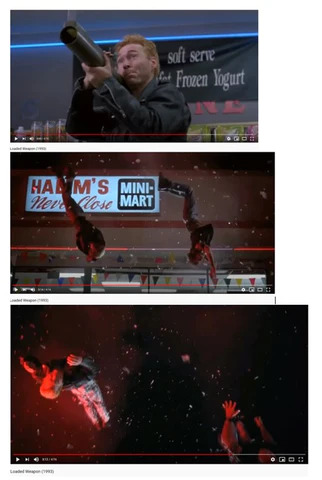 (Loaded Weapon 1 - Tom Bruggemann Stuntman)
I'm proud to be a part of Tom's Tumbler team and we have the confidence you'll be completely satisfied when you bring a batch Tumbler or continuous feed Python on to your team.
-Cyndi