Posted by Tom's Tumbler on Apr 27th 2023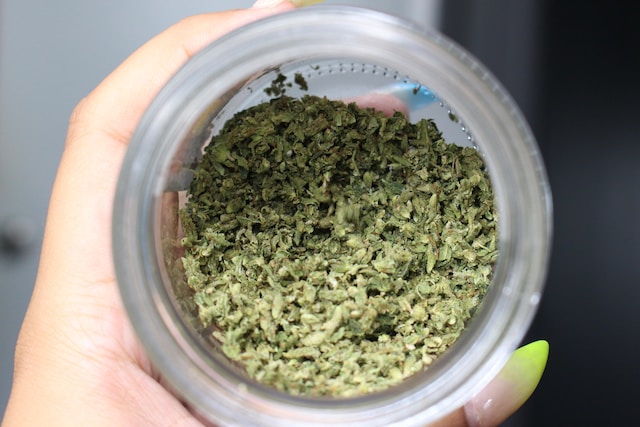 There are a lot of industrial cannabis grinders on the market, and they can vary substantially in quality and durability. Before you make a sizable investment in a grinder for your operation, make sure that the product you're considering checks all of the following boxes.
Stainless-Steel Construction
A commercial cannabis grinder may be made from aluminum or stainless steel. Aluminum is certainly the more cost-effective option, but it's also the lower-quality option. Aluminum dulls over time, and it's not as rugged. Stainless steel, by contrast, is higher-density, more resistant to wear and tear, more corrosion-resistant, better-performing, and even easier to clean. It's industrial equipment at its finest.
High-Capacity Operation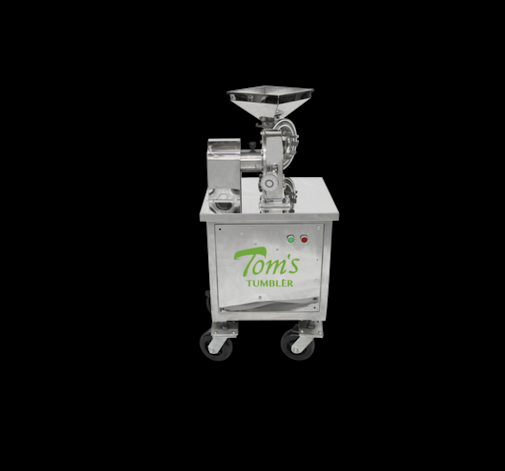 hen you need an industrial cannabis grinder, you need something that can keep up with commercial operations. So one of the first things to consider is whether or not the machine can keep up with your output demands. For example, the Tom's Pre-Roll Grinder is capable of shredding 200 pounds or more per hour, which is why it's a top pick among cannabis processors.
Cold-Temperature Capabilities
If you work exclusively with dried and cured flower, you won't necessarily need a cold-temperature environment for grinding. However, if you ever work with fresh-frozen flower, you need to maintain your freezing temperatures throughout every stage of processing — otherwise the terpene and cannabinoid profiles of your flower will degrade. That's why it's so important to have a commercial cannabis grinder that operates in cryogenic environments. A growing number of cannabis consumers are demanding live concentrates like live resin and live rosin. If you want to process your flower into these types of premium extracts, you must have a cold-temperature grinder and other cryo-friendly processing tools.
Minimal Heat Generation
An industrial cannabis grinder motor can generate a lot of heat, which is bad news for product quality. Consider that many terpenes start to degrade at just 70 degrees Fahrenheit, and most start to degrade at around 100 degrees Fahrenheit. So if your motor is heating up your flower, you're going to end up with a less aromatic, flavorful, and potent product. Ideally, you want a speed-controllable motor that's designed for minimal heat generation.
Other Factors to Consider in an Industrial Cannabis Grinder
When shopping for a cannabis grinder, certain features go without saying. In addition to all of the features highlighted above, you want a product that's highly rated, easy to use, and backed by a generous warranty. Most importantly, it should be designed to keep up with the demands of a commercial environment.
Only one commercial cannabis grinder checks all of these boxes and more: Tom's Pre-Roll Grinder is an industrial-grind herb grinder with unrivaled output capabilities, rugged stainless-steel construction, and fully programmable features. It's perfect for grinding cured as well as fresh-frozen cannabis, and it's fully GMP compliant. Check it out and discover the difference for yourself.